One-of-a-kind jacquard weaves
honored with the Legion D'Honneur.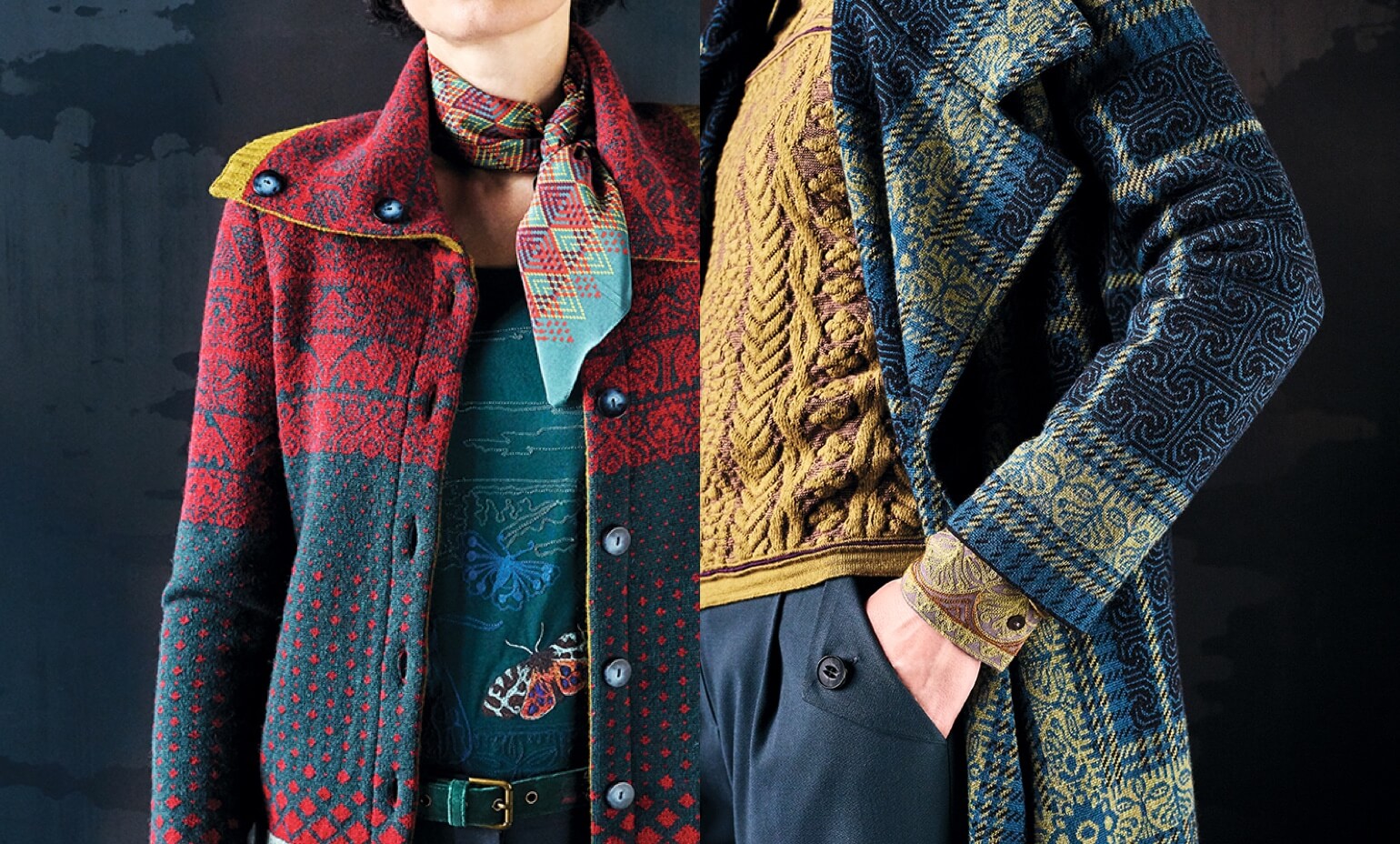 Beautiful jacquard weaves that are both subtle and elaborate. Catherine André is a
French brand that relentlessly pursues the possibilities of textiles.
These clothes were designed with a calm passion, like painting a landscape or composing a poem. Each piece in the collection bears a serial number, making it truly unique.
André's spring and summer knits let in a gentle breeze, while her winter knits envelop the wearer in comfort and warmth. Made with French materials, these beautifully tailored clothes are so comfortable and functional that you'll soon find yourself wanting to wear nothing else.
The designer herself loves Okinawa and has visited twice a year since 2007, bringing along new works each time. Trunk shows are held at the Roger's here.
Catherine André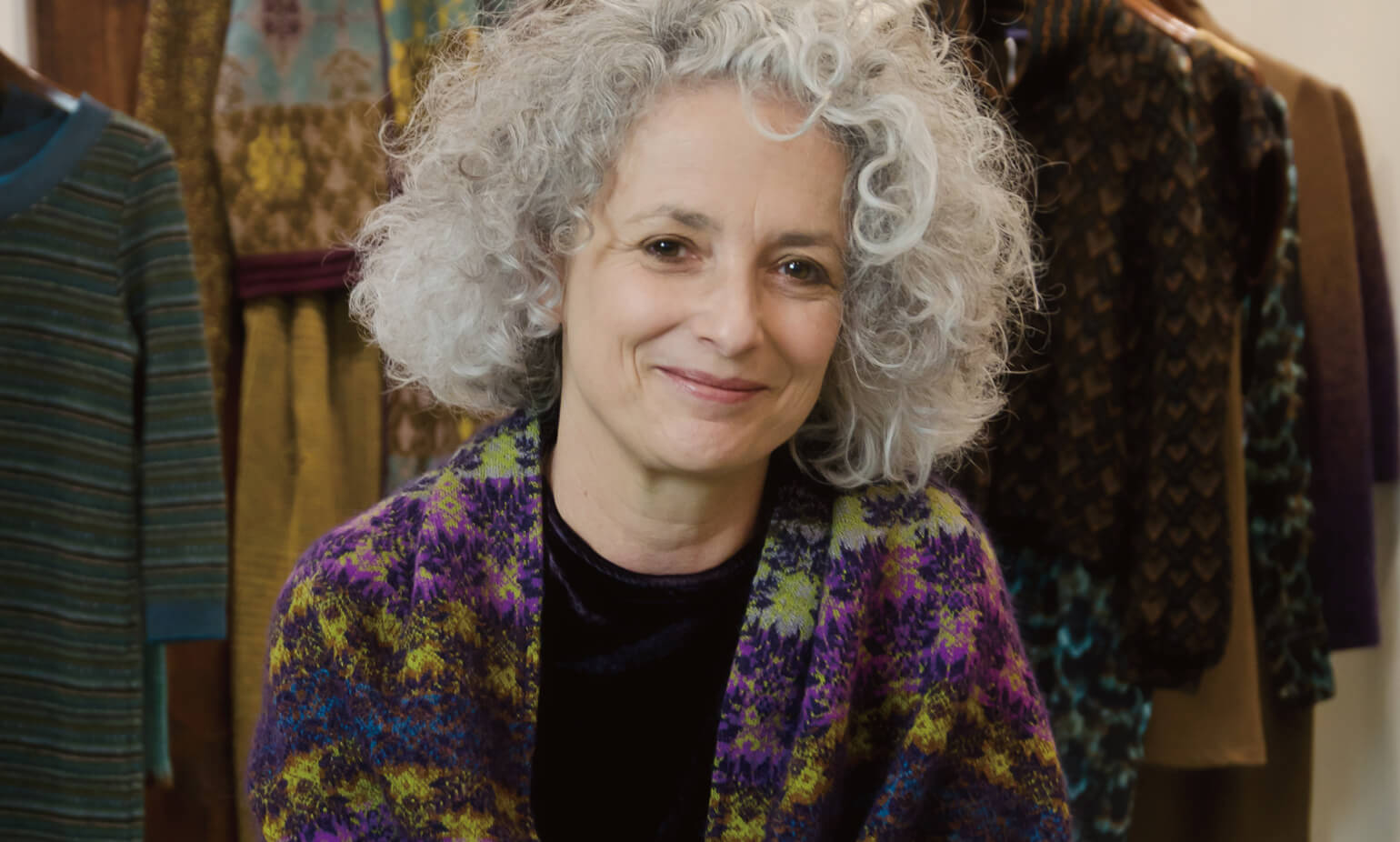 Catherine André is the designer for the leading French knitwear brand that bears her name.
Because creating knitwear requires an ability to handle elaborate, complex designs and other work, André is said to be the only person in the field who has gained a position of such prominence in the fashion world.
Dubbed a "magician of color" within the industry, André's collections attract attention from people all around the world with their rich creativity and distinctive style.
As a member of the Color Committee (CFC), she plays a role in determining the fashion for each season.
The base of production is located in the city of Millau in southern France. Currently, there are three Catherine André boutiques in France and one in Belgium. In addition, her collection is delivered to 17 countries worldwide each season.
In 2013, she was awarded the Legion d'Honneur, a French national honor.
Address
〒904-0023
3-1-12 Kubota Okinawa city / Plazahouse shopping center (JARDIN)
Business Hours
10:00-20:00
Holiday
New years day/td>

TEL
098-933-1142
FAX
098-930-7511