Three Balinese chefs show off their talent.
Asian medicinal cooking. Multicultural cuisine.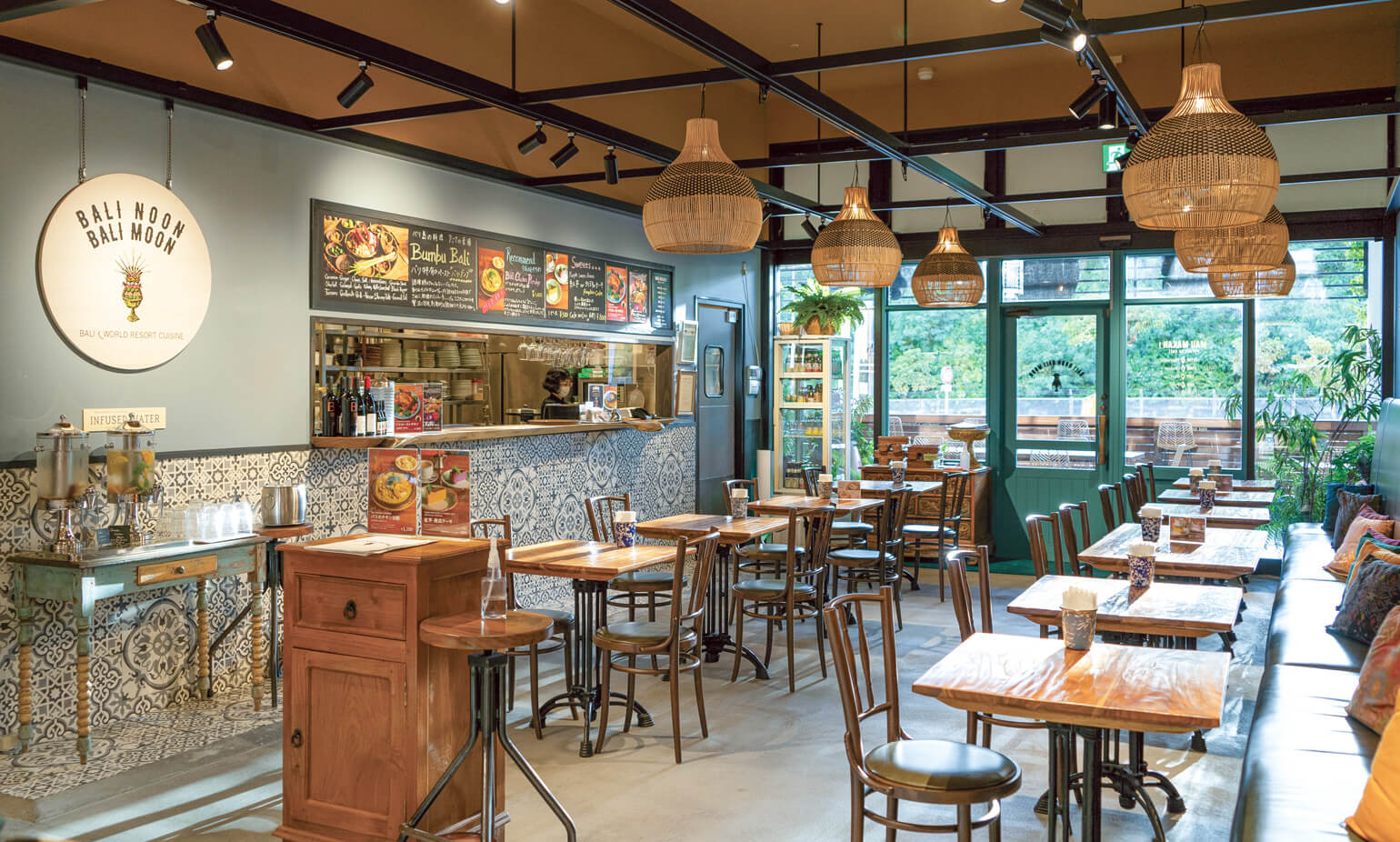 Bali is sometimes called the last paradise on earth, an island of the gods.
The culture and arts of Bali have a unique charm rooted in Balinese Hinduism, and the way of life itself attracts people from all over the world. The people feast on the blessings of nature in their everyday life.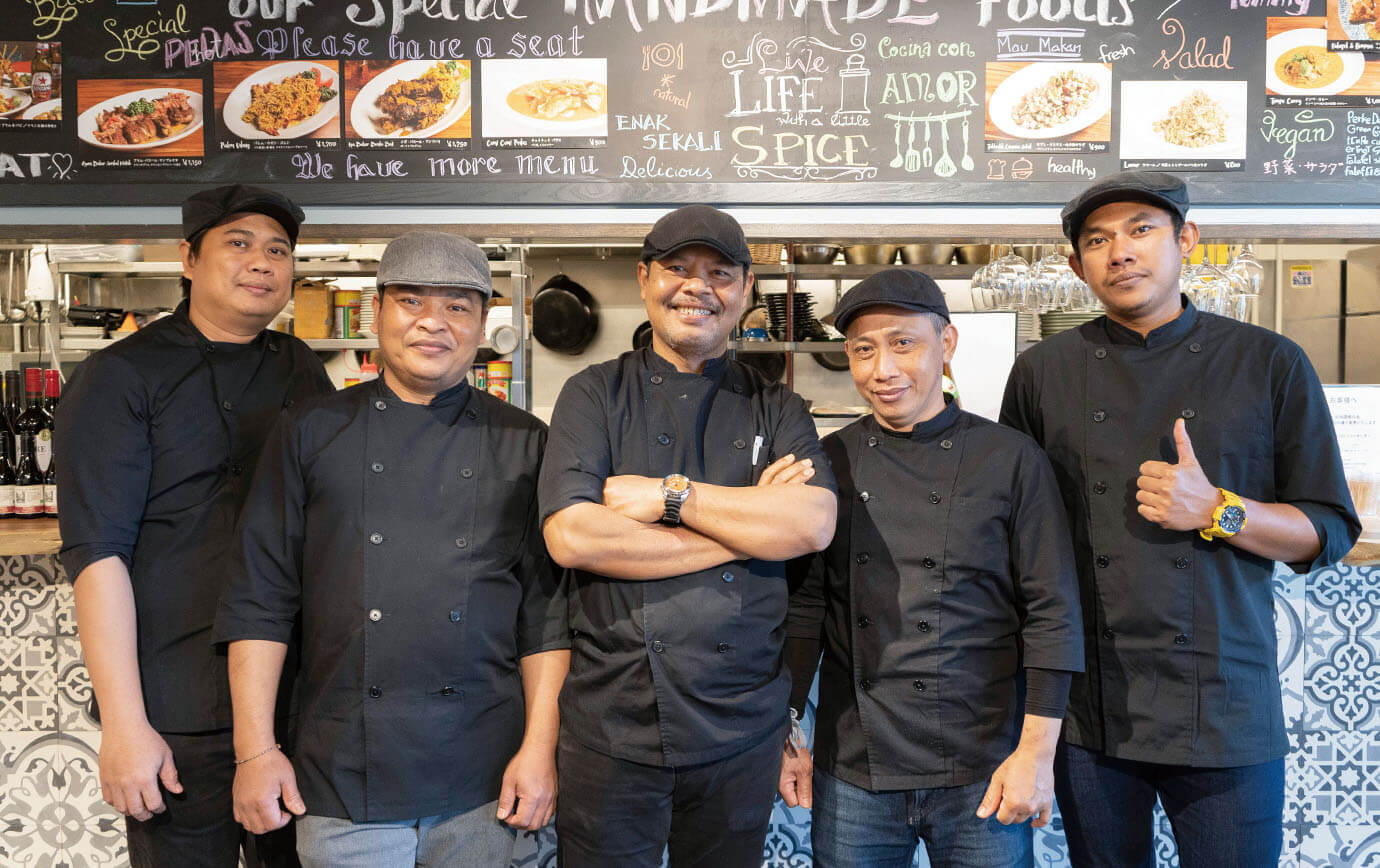 "We want to bring the pride and happiness of Bali to the people of Okinawa."
From Bali, a paradise on earth that anyone would fall in love with, to Okinawa. Chef Purwa (on the left in the photograph) and his team prepare healthy Asian medicinal dishes that make direct use of the blessings of nature. Exotic ingredients are used to create rich flavors that are subtle yet stimulating. In addition to meat and fish dishes using Okinawan ingredients, there is also a large selection of vegan items.
The food resembles the culture and natural environment of Bali itself, with its diverse mix of ethnic groups and historical religions.
About Bumbu
Bumbu is the basis of authentic Balinese cuisine.
It is a rich paste of thoroughly ground and boiled spices and fragrant herbs, particularly nutritious ginger and turmeric.
Bumbu is mixed with a variety of ingredients to create unique ethnic cuisine.

Address
3-1-12 Kubota Okinawa city Okinawa Plazahouse shopping center 1F
(Stores in the ROGER'S FOOD MARKET)
Hours
Sunday-Friday 12:00〜20:00 (L.O. 19:30)
Saturday Dinner 17:00-21:00 (L.O. 20:30)
Holiday
Open year round
TEL
098-933-1144
FAX
–
Follow us