"Okinawa's first Cantonese restaurant,
founded in 1954 by Charles Shi Shon"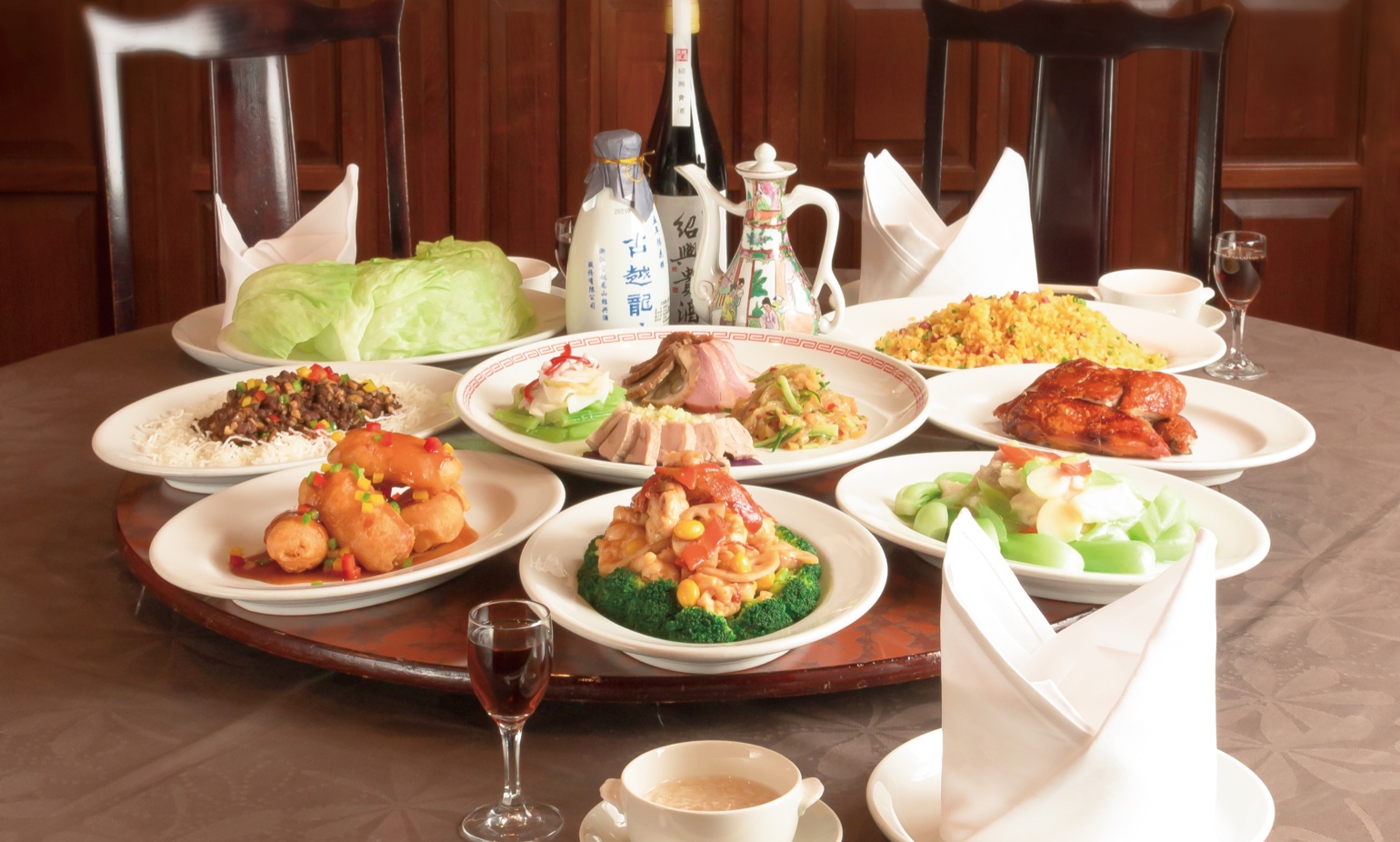 This restaurant is headed by a fourth-generation chef from Okinawa who was trained in authentic techniques passed down over generations of Chinese chefs. The food here now evokes nostalgia among people who love this town. Many people will recount fond memories made here. They will tell you it's a place for family, a place for celebrations and a source of nourishment and strength.
Since the restaurant's founding, its classic menu of homemade charcoal-grilled pork with handmade spring rolls and fried chicken with five spices has been loved by four generations of families.
The restaurant's Ryukyuan-Cantonese cuisine seems to trace the history of Ryukyuan cuisine, which has its origins in the region's relations with China during the Ryukyuan dynastic period. Using Okinawan ingredients, the chef strives to cook with the spirit of the Bridge of Nations Bell, a famous local symbol of international cooperation.
The authentic Chinese cuisine here is the pride of Plaza House. Each day, the tables are crowded with customers smiling and talking energetically. Come and try the unique flavors and discover what Okinawans call "kusuimun" — food that is good for your body.

Address
3-1-12 Kubota Okinawa city Okinawa Plazahouse shopping center 1F
Hours
11:30〜15:00 (L.O. 14:30)
17:00〜21:00 (L.O. 20:00)
Holiday
Open for lunch only on Tuesdays / Wednesday
TEL
098-933-3111
FAX
098-933-7511
Follow us