Meals that bring the city together.
Delicious flavors that lift the spirit.
Great food from Japan.
Great food from the world.
A journey in itself.
The new floor at Roger's is many things.
It's a food market — a place to bring happiness and health to the next generation by sharing our cuisine.
It's also a community center for Koza,
serving to connect the world and bring communities together.
Most of all, it's a cozy space that will bring joy to your everyday life.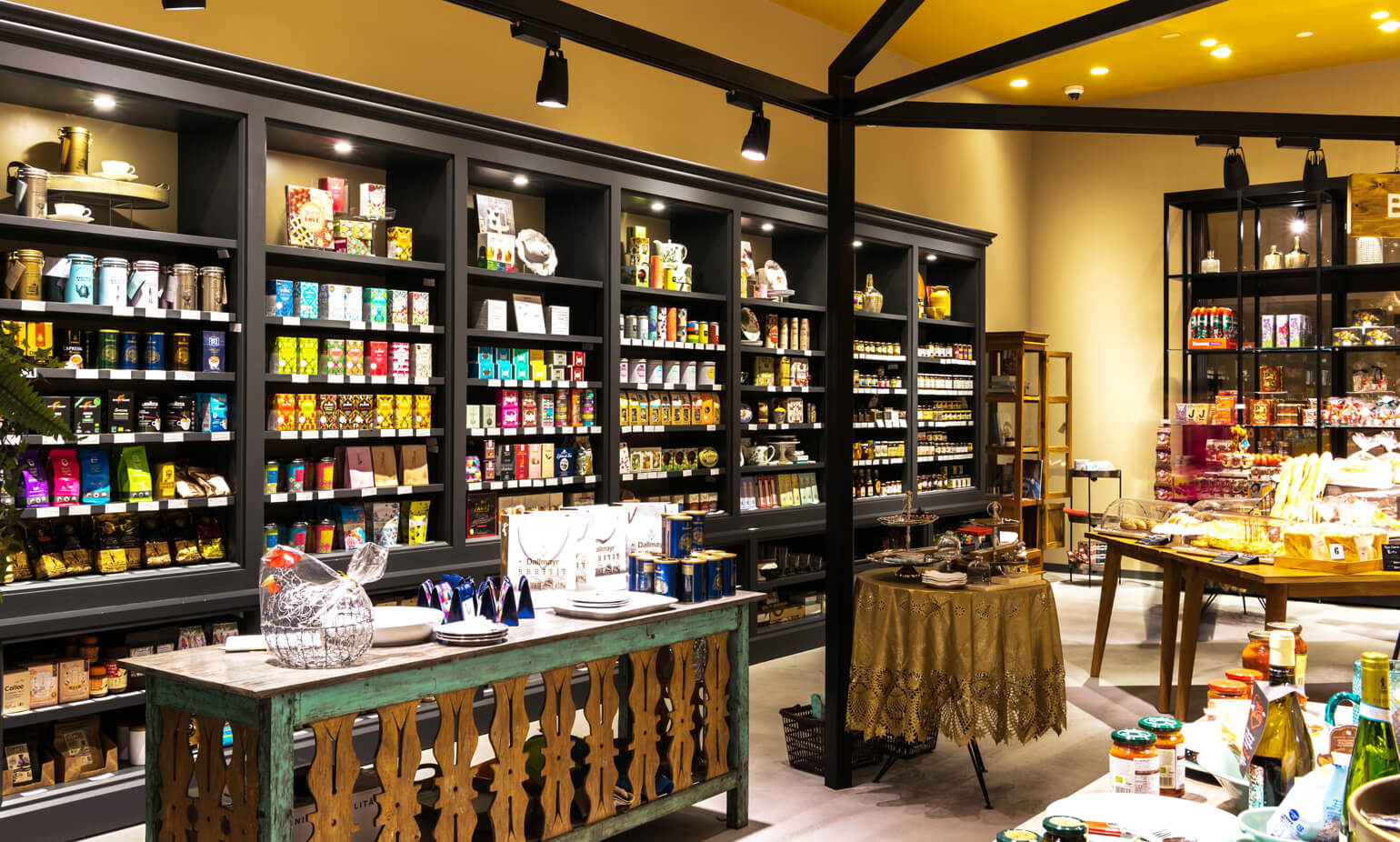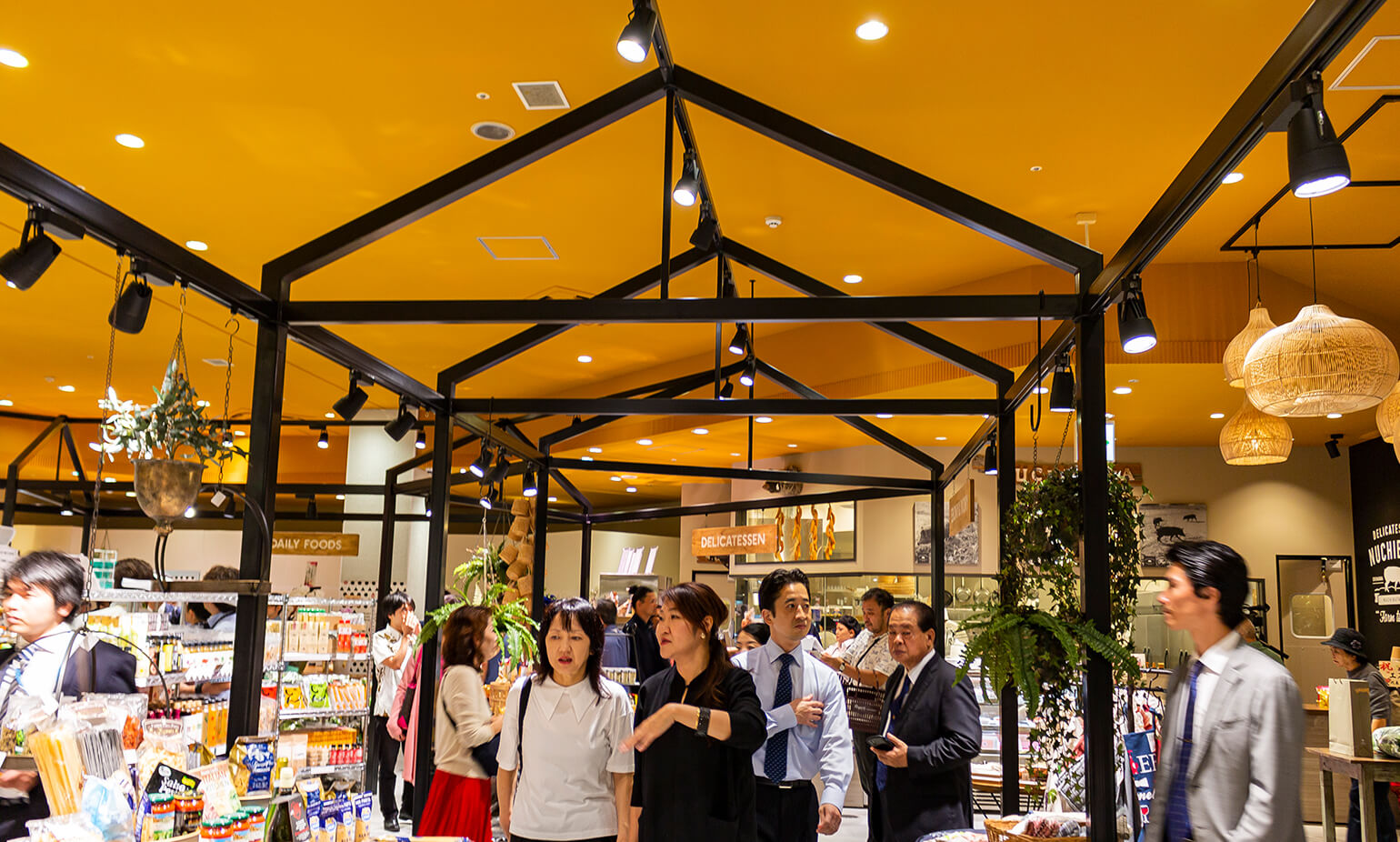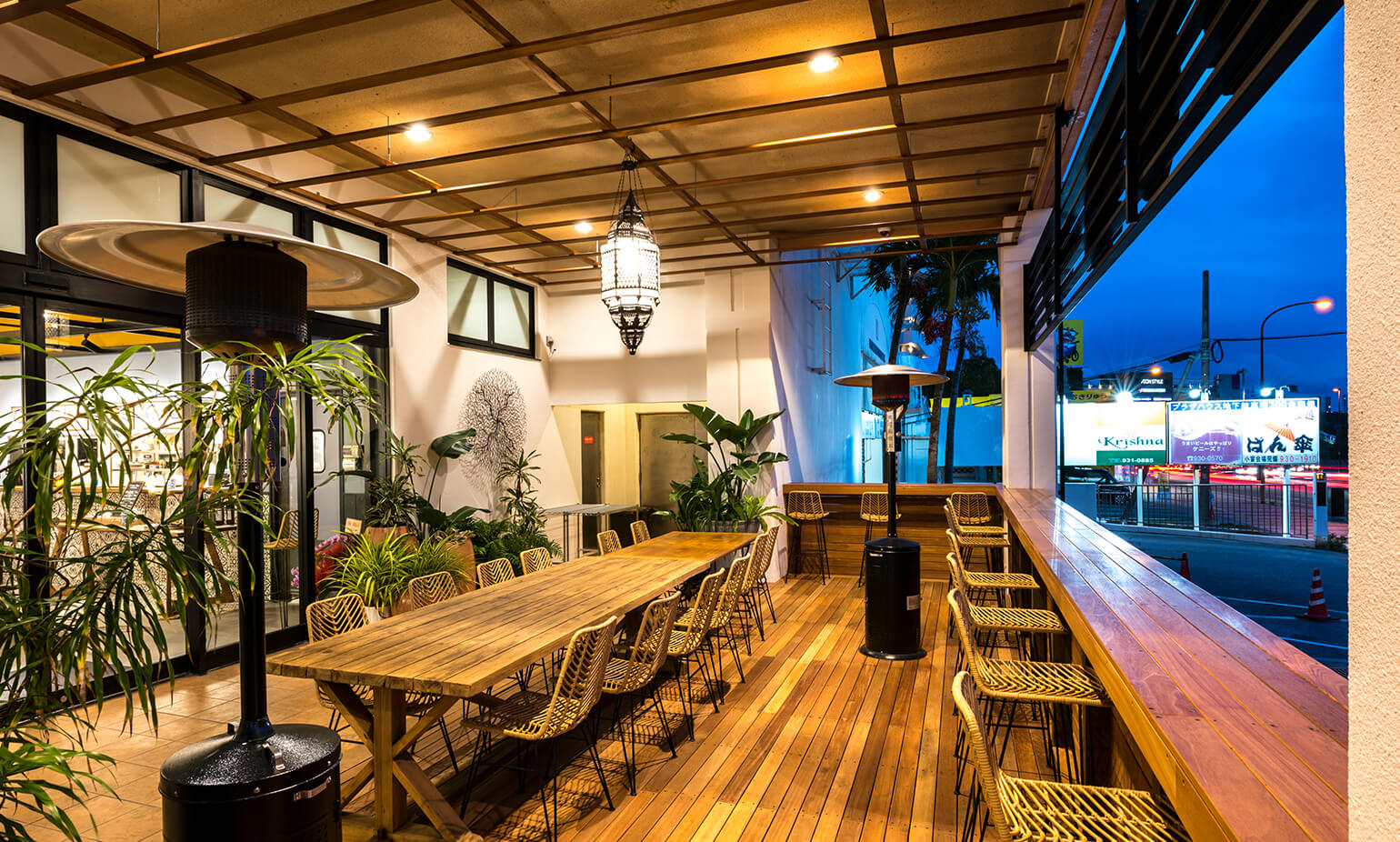 OUR PARTNER BRAND
EVONY & IVORY PANTRY KITCHEN
A new style of deli and diner where you can experience
delicious flavors from every corner of the world.
Each dish is prepared in a small kitchen with a perfect harmony of colors.
DELICATESSEN NUCHIBUTA
A delicatessen with a focus on charcuterie (prepared meat products), particularly meat from boar–pig hybrids raised amidst the nature-rich mountains of Kunigami Village on the northern tip of Okinawa. You can take out side dishes, sandwiches, lunch boxes and more.
MEAT SELECTION IVANO
Ivano is a meat specialty shop that sells carefully selected meat and cheese. A variety of meats varying in tenderness, umami and volume are available, as well as rare meats like imported beef and lamb and wild game. Exploring the selection to find the perfect cut for your tastes is a pleasure in itself.
ROGER'S WINE WINE HOUSE
This wine corner offers a wide variety of wines that have not previously been sold anywhere else in Japan or Okinawa. An original wine named "8LEGENDS" from Spain is also available.
CRAFT BEER CHATAN HARBOR
Craft beer inspired by the nature of Okinawa, brewed at Chatan Harbor Brewery in the town of Chatan. The food market also sells "Growler" beer fresh from the barrel for takeout (priced by measure).
THE TERRACE BAKERY
Enjoy bread from The Terrace Hotels at home. Every loaf is baked using liquefied natural yeast (leaven) to create bread that balances the natural flavor of wheat with the inherent sweetness of natural yeast.

| | |
| --- | --- |
| 所在地 | 3-1-12 Kubota Okinawa city Okinawa Plazahouse shopping center 1F |
| Hours | 10:00 – 20:00 |
| Holiday | Open year round Closed only on New Year's Day |
| TEL | 098-932-4484 |
| FAX | 098-932-4505 |
Follow us